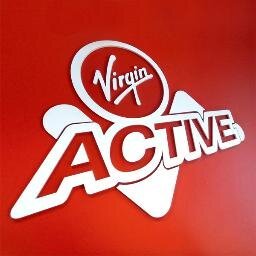 Last weekend my daughter was taking part in a fitness class specially designed for children. The classes, or 'programmes' are running in selected Virgin Active fitness centres throughout the UK, as well as in schools and communities,  and we were invited to their North London centre to experience them first hand!
I am a firm believer in kids taking up sports, it doesn't matter what type, just as long as they are doing something on a regular basis. I've always thought it benefits all aspects of a child's life from building confidence to increasing concentration levels in the classroom. Some children though, aren't so keen on regular sports so finding some from of exercise they will enjoy can be difficult.
That's where the Active Crew programme comes in.
Aimed at 8-15 year olds, and brought in association with renowned fitness group,  SAQ International the Active Crew programmes bring a mixture of fun and movement in a relaxed environment, there's no pressure involved, just an enjoyable class where you can work at your own pace towards gaining Crew Skills! The specialist coaches support kids through a term long course of weekly (or more) classes to help improve fitness levels, learn teamwork and build self confidence.
First up the coaches got the kids warmed up with some fun exercises using all the latest training techniques and innovative equipment, improving basic skills like running, catching and throwing, as well as increasing their strength, ability and core fitness. All of the children enjoyed this immensely. The coaches, I have to say were incredibly motivational… everything was made fun which meant the children forgot they were exercising completely!
My daughter getting stuck in!
The whole session was very much centred around a team camaraderie feel. The coaches were all in the mix too, shouting encouragement and supporting at all times.
A big part of the programme has been developed by the founder of the ZUU Chimps, Australian fitness expert Nathan Helberg. The ZUU Chimps was originally an extensive adult fitness regime but Nathan has tweaked it to bring the values into children's fitness. This definitely brings another fun factor into the mix with the kids being positively encouraged to let their hair down and be more animal, as in walk like a gorilla and jump like a frog to name but a few of the moves they all carried out… (hence the name, ZUU Chimps!)
The wonderful and inspiring Nathan Helberg
The Active Crew course evolves and develops as your children progress, even including aspects such as eating healthily and keeping fit for life.
I think it's an amazing programme, but the proof was in the pudding as every one of the kids that joined in with this class absolutely loved it! They were all smiling and full of beans afterwards, simply buzzing.
All the kids from our session with one of the coaches as well as Nathan from ZUU Chimps and SAQ International Director Alan Pearson
My daughter wants to carry on with this so I will be booking her in for a course in the new year….. it has also inspired me to get more active again too, so after Christmas I'm going to get the whole family involved and join our nearest Virgin Active Centre…. there is so much fun to be had and being fit and healthy is such an important life lesson to teach our children.
Disclosure: I am a member of the Netmums Blogging Network, a unique community of parent bloggers from around the UK who have been handpicked by the Netmums team to review products and brands on their behalf. I may have been paid expenses, and have been supplied with a product sample for this review, but retain all editorial control. All my Netmums Reviews will display the Netmums logo within the post.
This is a Netmum's sponsored review.To find out more click the button: