It's that time of year when we all like to make new years resolutions. I made a few last year and the only one I really followed through on was to start my blog, which is great but the others fell by the wayside. They were mostly made up of the usual suspects like eating healthier, work out etc so not really a surprise that I didn't stick to them but I had been planning to get my small business idea off the ground which I had worked on the year before, but it didn't happen. It ran into a few difficulties, things changed and I didn't feel ready to take the plunge. So that's a bit of a disappointment looking back but I had the twins at home and I believe I was trying to do too much and not giving anything 100%.
This year I want to achieve a lot.
I'm not making resolutions as such, just plans.
I want to be more proactive with my new year plans and stop letting things get in the way.
As all of my kids are not back to school until tomorrow, my new year will start from then, it's easier!! But wait… hmmm, this isn't being proactive, more like procrastinating… Nooooo I do NOT want to procrastinate this year – not allowed!
So let's get on with it then…. here are my plans for 2014
House Redecoration/Renovation
We are in the middle of a huge house extension which is moving slowly as we are doing a lot of the work ourselves (well the OH is, he has his own business in this area, he is the best person for the job!) so we need to push on with that. It's all very exciting.
Also we haven't done much cosmetic work inside our home since we bought it because of said building work but this is driving me insane. It took forever to get our building plans passed and now the job will take some time so I feel as though we are not enjoying our home at the moment. I plan to get to grips with this over the coming months. I'm going to cheaply revamp and organise some of the rooms, especially the bedrooms, to make them a little nicer than they are now.
I want to share some of my efforts here and hopefully bring you some decoration and DIY tips!
Be Organised
This is a biggie for me. I'm hopelessly unorganised and laid back which drives me mad. Being laid back has it's benifits I guess but being a busy mum of four with so much to do each day and not getting on top of things, I definitely need some organisation in my life.
I don't like lists yet I think lists might be the answer, or a kick up the backside – one of the two!!!! If anyone has any useful little hints or tips which could help, I would be eternally grateful 🙂
Blog More
It's funny because I've read a number of posts recently where bloggers have said they want to blog LESS. They feel as though they spend far too much time blogging and want to devote more time to their family. I'm sitting on the opposite side of the fence where this is concerned. I want to blog MORE!
My little blog is only 8 months old and because I've had other things to do AND because I've had my twins at home, I've been reluctant to spend hours and hours writing blog posts. It's simply not possible and I won't put anything before spending time with my kids.
I have blogged sporadically, especially in the early days when my poor blog was lucky to see one post a week. I haven't bought into the whole blog ranking system as yet and I definitely don't have a clue about that so I will look into that this year, not that I'm particular bothered but I feel as though I at least should KNOW how it all works!
I've also just blogged about whatever comes into my head at the time which is fine, I'm still going to do that but I'd like to experiment this year and try some new things, I have a few ideas up my sleeve.
So devoting a bit (not loads) more time to my blog is what I want to achieve, I'd really love a new design too!
Eat Healthier and Get Fit
Ok so this one has come up again but because I'm not getting any younger this is something I feel strongly about this year. I enjoyed a break at a health spa just before Christmas and that has really whet my appetite so to speak.
I talked a little more in depth about my plans for a 'new me' before but firstly I plan to cook more healthy meals. I do cook a fair bit at the moment from scratch anyway but I'd like to introduce some super healthy foods to our diets. I need to look into this but I've already started with fruit and muesli for breakfast instead of tea and toast! A friend of mine is heavily into nutrition and knows exactly which type of food has what type of impact and health benefits for the body so she is going to help me out with this.
I would like to join a gym but I'm going to try a little workout routine at home first and see how that goes. I'm hoping to do the 30 day squat and crunch challenge too, maybe start that tomorrow.
Again I'll share all of this with you in the future – I may need motivation!!!
Holiday
We didn't have a summer holiday last year due to the extension starting on our home so this year we are desperate!! We have been lucky enough to be chosen as Butlins Ambassadors for this year and I can't wait for that break but we would really love a summer holiday somewhere abroad. We'll have to wait and see.
They're the main ones I suppose for this year but I have a few other things I need to do too. My Teen has started his two year GCSE course, an important time for him, he will need lots of support with this which I plan to give. It won't be easy as like most boys his age, all he really wants to do is see friends and have fun so it's going to be a challenge getting him to knuckle down.
I want to spend more time with the OH this year, just the two of us. We have become rather boring to say the least but not really our fault, our twins have been demanding and we have devoted ourselves to our little family. We need to do more as a couple, get out a bit more….Teen can attend to his babysitting duties – I'm sure he'll love that hehe!
So that's it. All good intentions. Time will tell if we succeed.
Happy New Year to you all!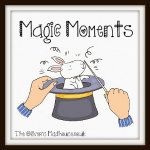 * Photo credit – found on Pinterest