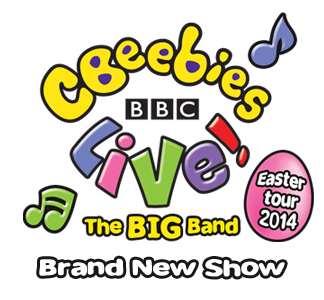 We are huge CBeebies fans in our household, we have been since the channel began, when my eldest was little. In fact (after googling) it began in 2002 and I remember as it launched with all the programmes my son loved at that time including Teletubbies and Tweenies…. Childrens TV at it's very best right there 🙂
CBeebies has been going strong ever since, it's seen me through three more children and saved my sanity at times! I'm sure most parents would agree with me that it can life saver, providing that all important 'break' for Mums so they can actually get something done during the day, even if it's just preparing lunch or having a cuppa! The bright, colourful, entertaining yet educational shows keeps our darling little ones occupied and amused. Even babies are able to gain enjoyment from the brilliantly engaging presenters and lovable characters.
I've wanted to take my children to a CBeebies Live show for a while but have never got round to booking tickets so we are all super excited to be going to this years Easter shows….. The CBeebies Live – Big Band Tour.
The show this year is all about music, it's a musical adventure and extravaganza led by the utterly fabulous (I think you'll agree) Justin Fletcher MBE, along with the very funny Mister Maker and the lovely Mr Bloom who is joining in for his very first CBeebies Live tour!
The audience is invited to 'sing along, dance in the aisle and shout out loud' as everyone tries to find their own musical talent to put together the biggest and best band they can! Shout out loud? Oh yes, I'm sure we can manage that! Sing along? Whoop whoop – my kind of show!
Also appearing will be the Zing Zillas, Rastamouse, Nina from Nina and the Neurons, presenter Any Day and the brilliant Katy Ashworth, who we saw perform at a festival last year… she is so engaging and has bags of energy!
Will they all manage to create the biggest and best band ever? What musical instruments will they find?
With lots of trickery and surprises promised, and a priceless appearance by Mr Tumble (omg my kids cannot wait to see HIM), it's sure to be a fabulous, thrilling spectacular that's not to be missed!
If you want to see the show in London, it's on this weekend 5th and 6th April at Wembley Arena, so be hurry up and visit the CBeebies Live website for more information and to buy your tickets! It's showing at other venues across the UK over the Easter holidays too, check on the website for your nearest venue.