I don't know about you but I like to moisturise every time I have a shower or bath and I even though it's boring and wastes precious time, especially when the morning rush is on, if I don't slap the cream on my skin feels terribly dry. I don't really mind which body cream I use, I'm not particularly fussy. In the months after Christmas I end up using the lovely smelling ones I've received as gifts, then if I have to buy it I usually just go for ones that are easy to apply and easily absorbed, I don't have time to be waiting ages for it to dry before I can get dressed!
I'm always up for trying new or different products so when the lovely people at Bio Oil asked me if I'd like to review their famous product I jumped at the chance!
I must admit I've never used it before so it was a great opportunity to try it out. I know all about it though, I've seen it in the shops and read the articles in the magazines but I have always thought it's for problem skin or stretch marks… I believe it is the 'miracle product' for stretch marks and it is recommended you start using it twice a day from the start of your second trimester if you're using it for this reason. However, even though I've got four children I can happily say I managed to avoid stretch marks with all of them, I don't have problem skin so I genuinely thought I had no need for this oil really.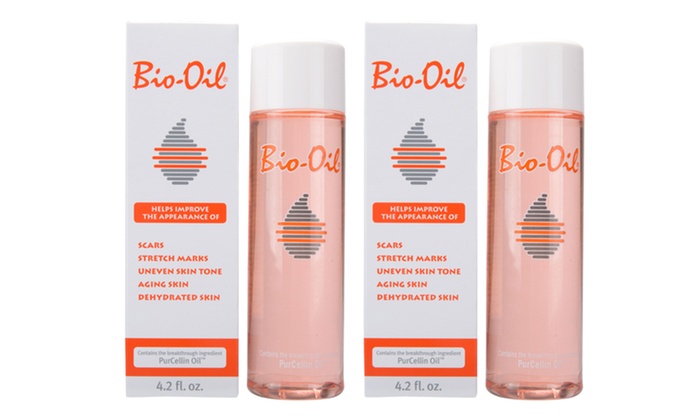 When I delved a bit deeper in preparation for this review I can see Bio Oil has many uses, on the bottle it says it is 'specialist skincare for….
Scars
Stretch marks
Uneven skin tone
Ageing skin
dehydrated skin'
So, goodie, dehydrated skin… that's what I'll use it for!
The oil is made up of mainly plant extracts which give it that unique floral scent, which IS quite strong but doesn't linger and is actually rather nice. It contains vitimins and minerals as well as oils, of course but the formulation has the special PurCellin Oil which apparently changes the consistency to make it less greasy, therefore allowing the skin to absorb more of the beneficial vitamins and minerals.
I have been using the oil for over a week now and although the directions of use on the bottle state you need to apply twice daily for a minimum of three months to see results, I am already noticing it's moisturising benefits.
I have mainly been using it sparingly as a body moisturiser but paying special attention to my neck and chest, as I'm noticing signs of ageing here, and also on my feet (this hot weather means my feet need to be gloriously soft and smooth before being paraded around in sandals and flip flops!)… and the feeling of my skin being hydrated all day is fabulous. To the touch, the skin on my neck and chest feels as though I've just moisturised right at the end of the day, when in actual fact, it was applied early in the morning.
The formulation IS oily but not overly and it does absorb quickly but not fully, which I like and my skin needs. My skin feels completely nourished and very soft.
Obviously I haven't been using it long enough to be able to say if I've noticed any significant changes to my skin but if my skin feels nice and hydrated then I'm happy. I will continue to use it and judging by how little I need to use each time I apply, I can see my little bottle lasting for quite some time, which is a bonus!
Do you use Bio Oil?
Well, if you haven't, fear not because here on Mummy Endeavours, I am giving away THREE bottles of the fabulous Bio Oil to three lucky readers in my new competition.. simply fill out the Rafflecopter boxes and create more chances, the more boxes you fill out!
Good luck
Disclaimer: I was sent a bottle of Bio Oil for the purposes of giving an honest review